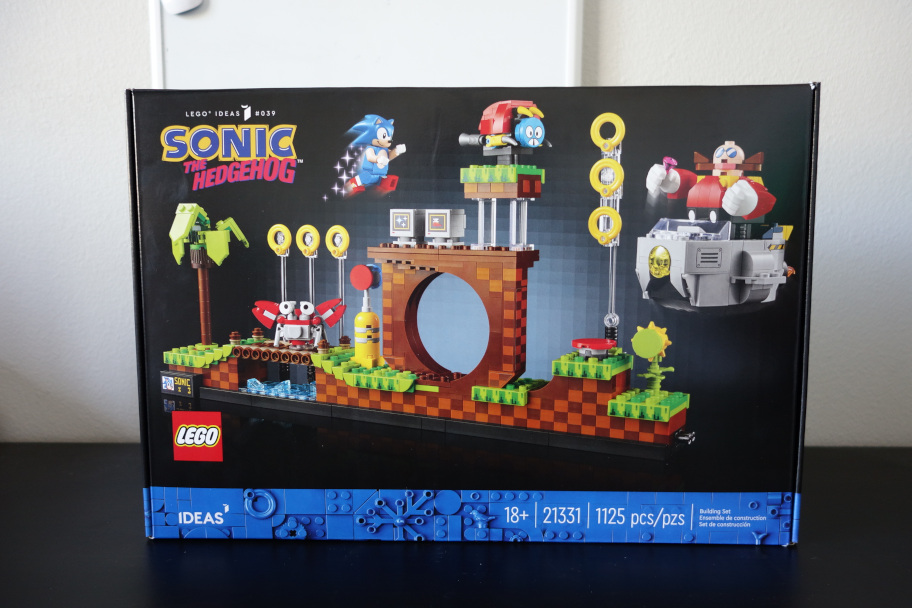 OK, my second post on the LEGO Ideas Sonic the Hedgehog set. Here's a pic of the box again. Let's open it up.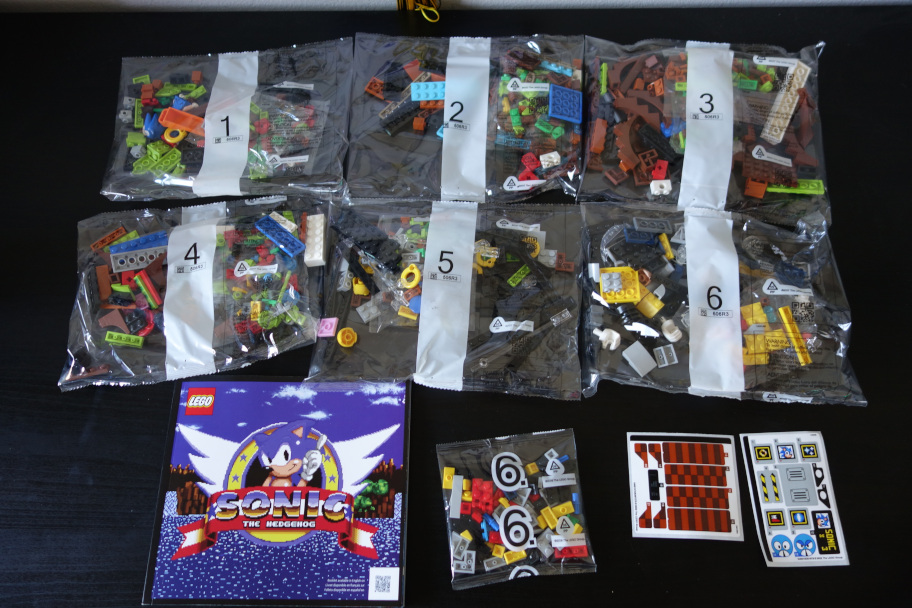 Looks pretty cool, inside we have 7 different bags, manual, stickers, the usual stuff.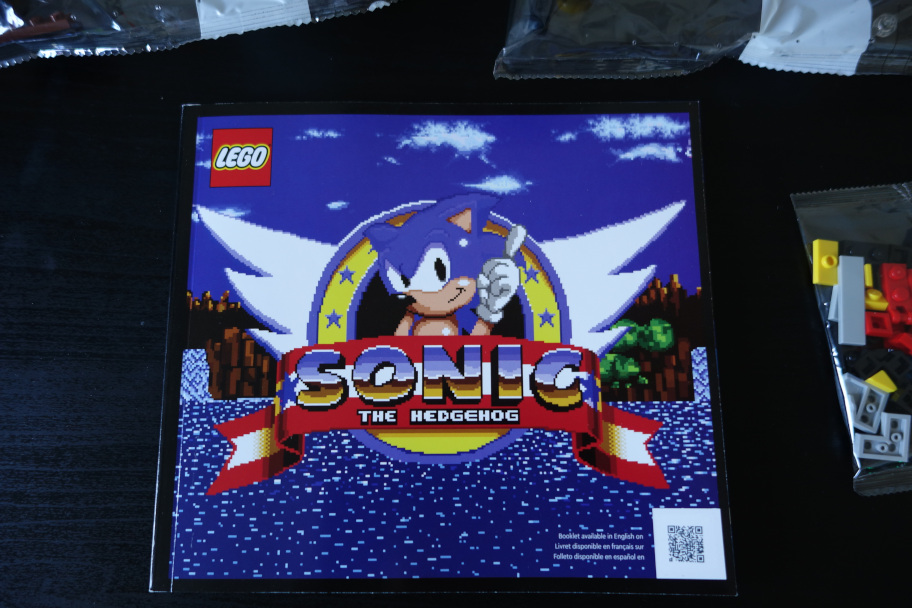 The manual is cool, I really like how the front of it is the title screen for the game.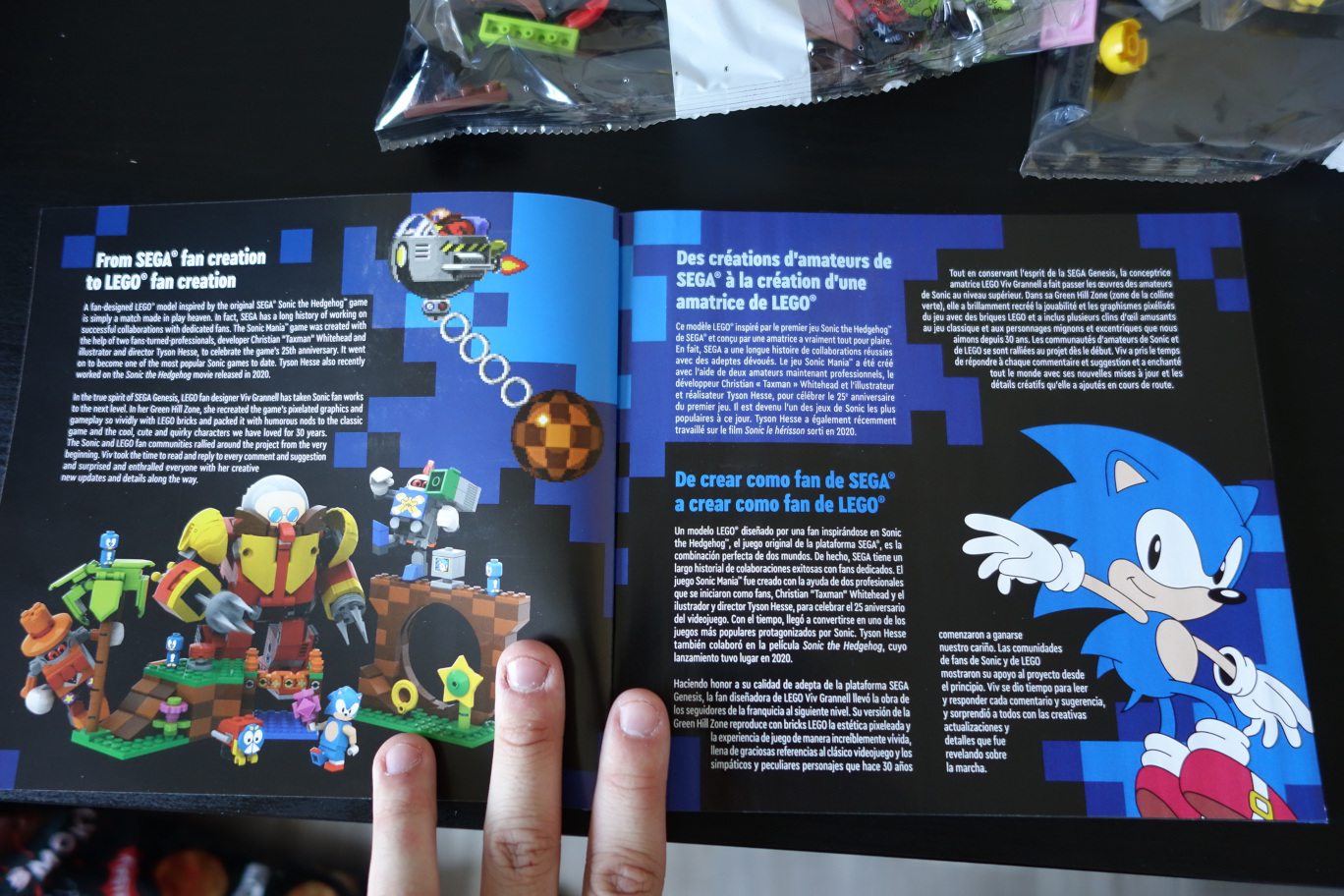 The inside is cool too, it has some pictures of the original Ideas concept pictures, some Sonic art, and (not pictured here but) a history timeline of Sonic games.
And now… I build.
PART 1: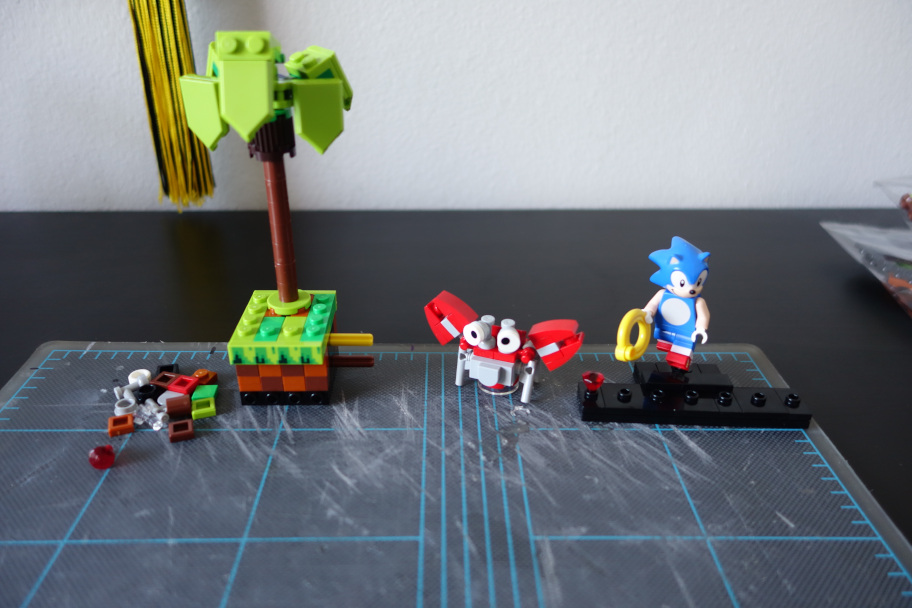 PART 2: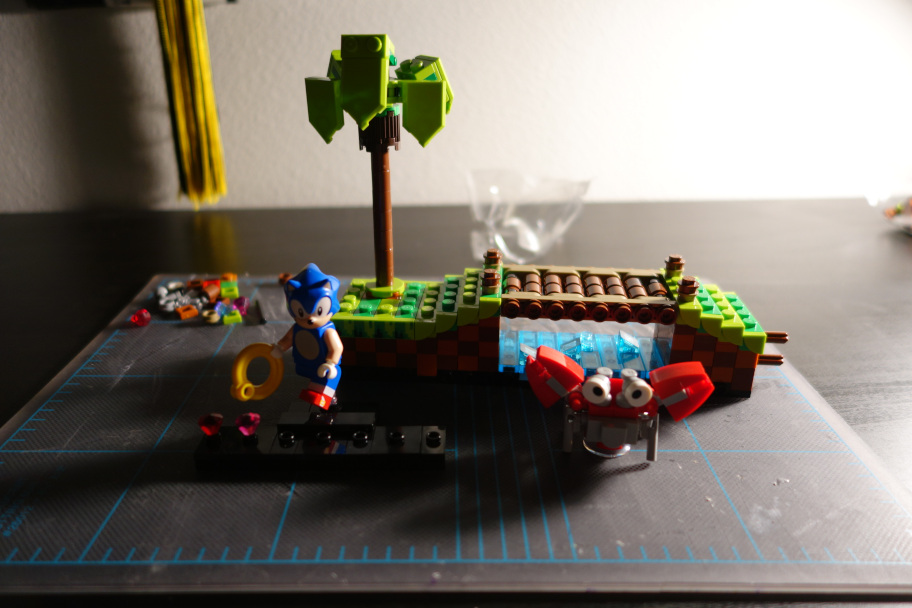 PART 3: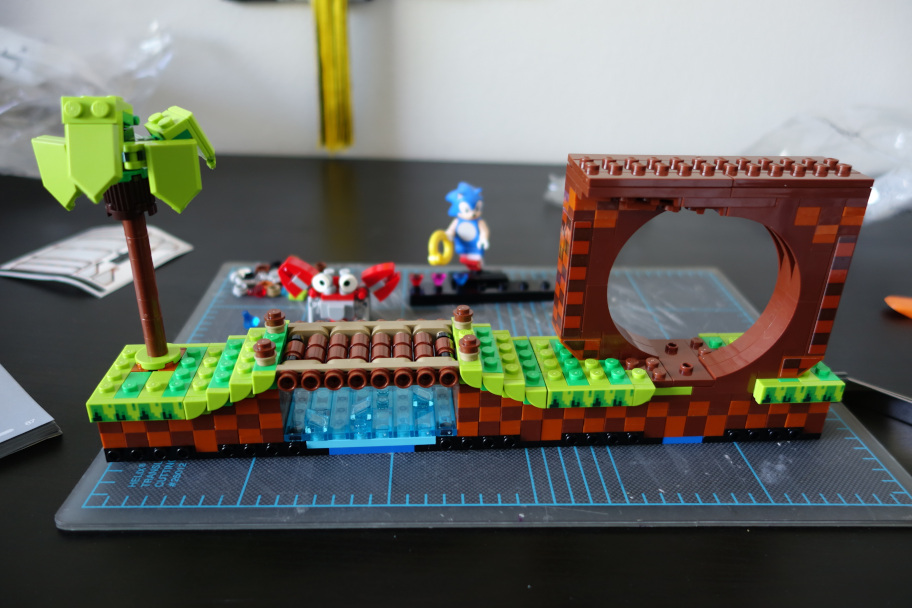 PART 4: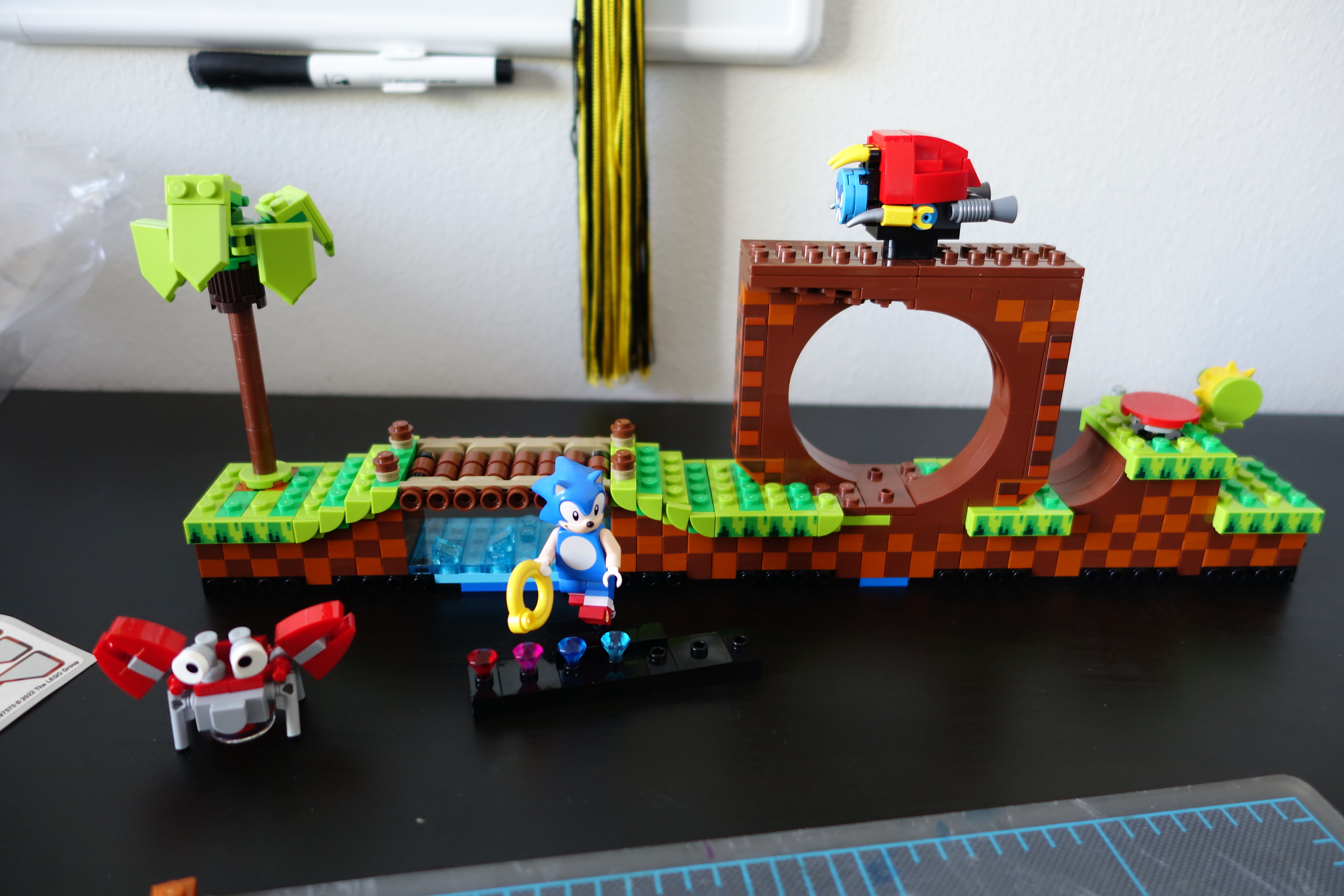 PART 5: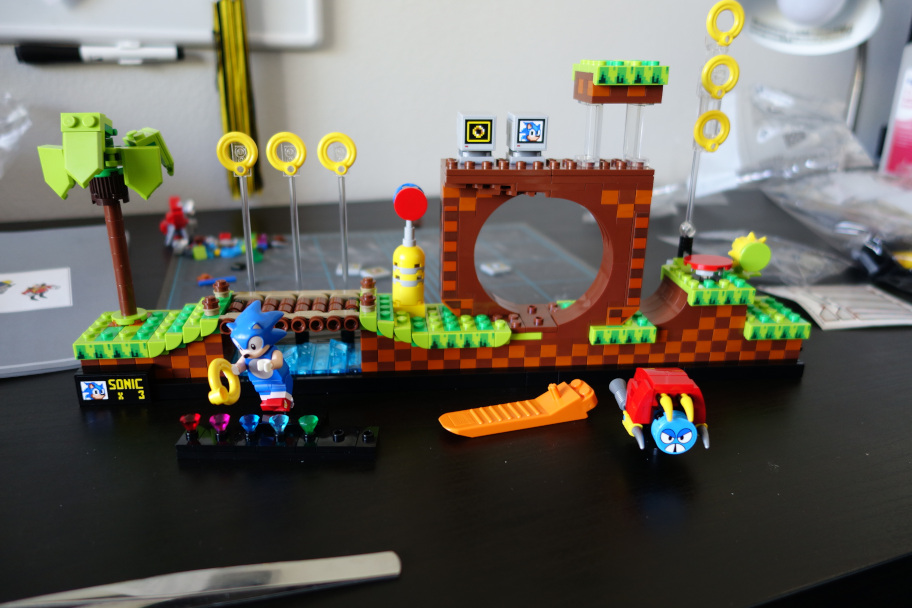 PART 6: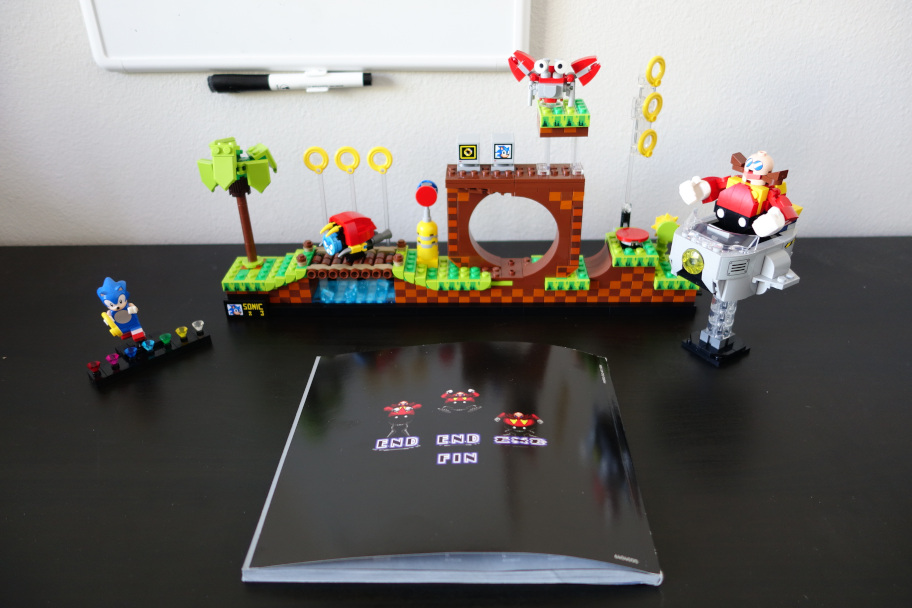 COMPLETE!!!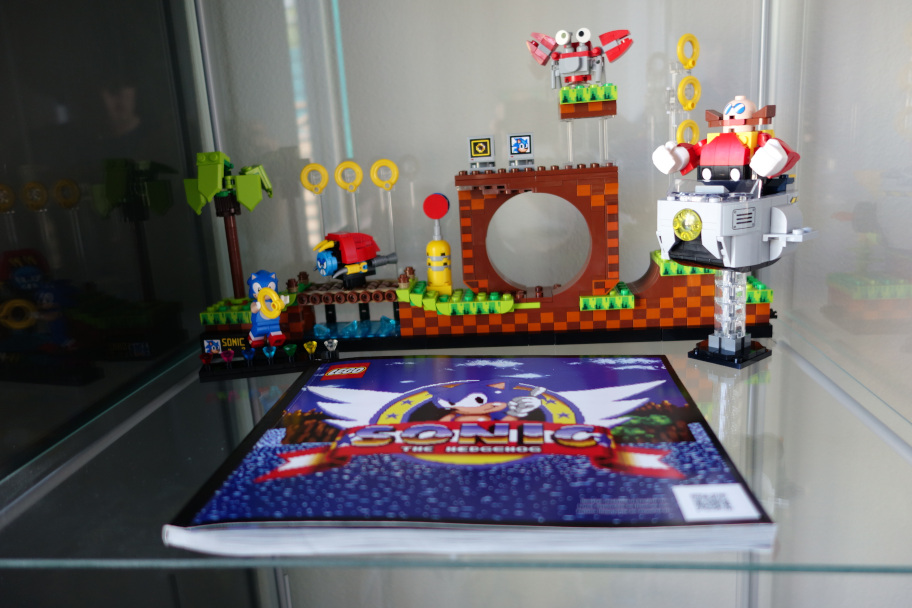 In person, the set is bigger than I thought it would be, it just barely fit inside my glass case. It looks awesome though, and I love how everything turned out. I'm still crying interally over the money I spent on this, but it was worth it. Definitely would recommend buying it. It has some really cool features, like how the spring actually works (it uses a little lever behind the set).